One of the best foodie gadgets that I bought in 2014 was the Nutribullet. I don't want to get too techy but the Nutribullet is basically a blender and juicer all in one; unlike other juicers which spit out all the nutritional fibre this one whizzes it round so fast it manages to create a wonderful silky smooth drink and retains all the goodness at the same time.
So my new Year's resolution was to start the day with a Nutribullet smoothie or juice. and so far ( I know its only been 4 days) I have definitely felt more energised in the morning and haven't wanted to snack on anything between meals.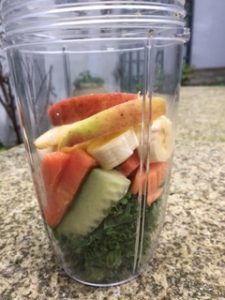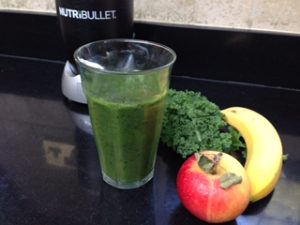 This one contains your 5 a day and has mango, kale, cucumber apple and banana. (you can swap the banana for 1/2 an avocado and the juice of a lime which is really delicious too). The Nutribullet not only makes fantastic juices and smoothies but also makes unbelievably smooth soups and sauces.  In just a few seconds it can blend a sauce to such a velvety consistency it tastes as though it has been passed through a fine sieve or muslin. Just think of the 'prep' hours you can save. I can't rave about it enough!

But I digress, being the New Year I thought this would be a good time to share a few of my favourite 'Green' recipes to kick start the year. Some of them are already on my blog and some I shall post over the next few days.
'Green spaghetti' ; made with spinach, kale and leek topped with Unami breadcrumbs.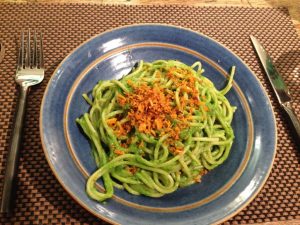 Asparagus and leek risotto – http://everydayfabulousfood.com/dinner/asparagus-and-leek-risotto-for-one/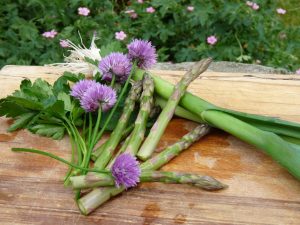 Crab and cucumber salad – http://everydayfabulousfood.com/?s=crab+and+cucumber+salad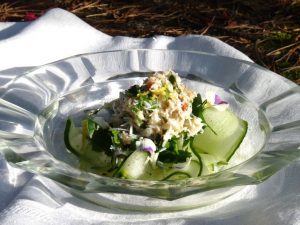 Rocket and Parmesan salad with courgette spaghetti-http://everydayfabulousfood.com/salad/rocket-and-parmesan-salad-with-courgette-spaghetti/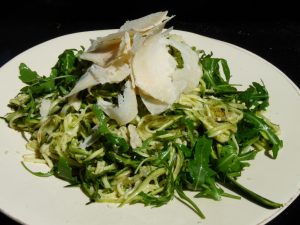 Mango Kale and roquefort salad – http://everydayfabulousfood.com/5-a-day/mango-and-roquefort-salad-with-avocado-walnuts-and-kale/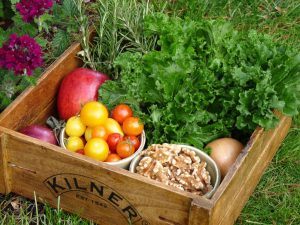 Maks salad – http://everydayfabulousfood.com/salad/maks-salad-mango-avocado-kale-and-smoked-salmon/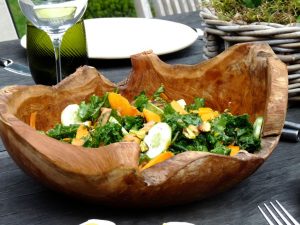 Pea and parmesan souffle – http://everydayfabulousfood.com/lunch/pea-and-parmesan-souffle-recipe/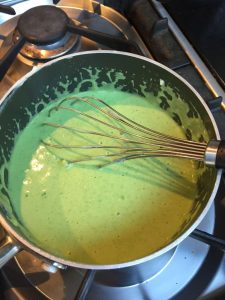 Stir fried summer veggies and black bean sauce – http://everydayfabulousfood.com/5-a-day/stir-fried-summer-veggies-with-black-bean-sauce/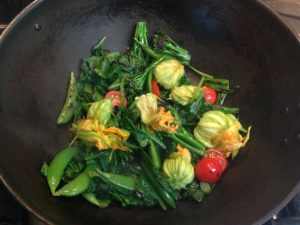 5 a day wrap – http://everydayfabulousfood.com/5-a-day/super-healthy-wrap-thats-got-your-5-a-day/