With this sudden burst of warm weather its time to start making some tasty crunchy salads. Even with just a hint of sunshine its good to be able to get outside fire up the barbecue and start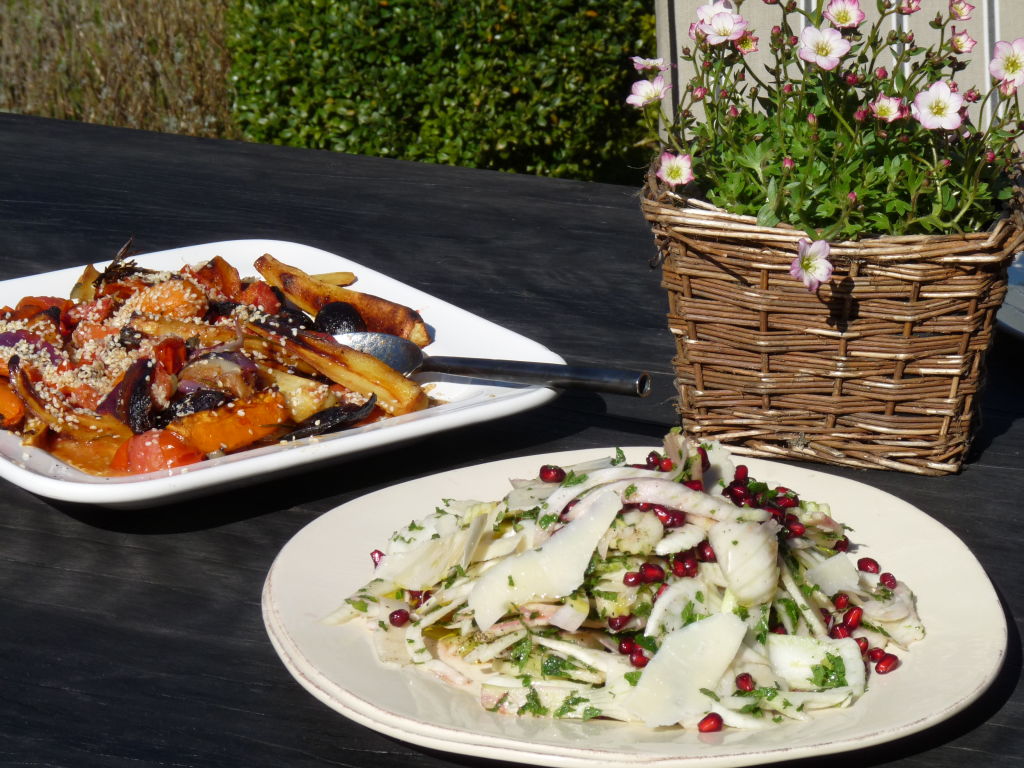 Cooking!

2                parsnips
6                Jerusalem artichokes
2 x 5cm     butternut squash
2                onions
1tbs          sunflower or groundnut oil
2                carrots
6-8             cloves of garlic skins left on
1/2tsp        maple syrup
1/2tsp       grainy mustard
1tbs           chopped rosemary plus some extra sprigs for roasting
1dsp                  toasted pumpkin seeds
Juice of half a lemon
A little chopped parsley

Preheat the oven to 200oc.
Peel and cut the artichokes, parsnips, squash, carrots and onions into quarters lengthways. Mix together with a little salt and pepper, oil and a few sprigs of rosemary. Place on a roasting dish with the garlic and cook for about 30-40 minutes.
Make the dressing by mixing the lemon juice, chopped rosemary, syrup and mustard together.
When the vegetables are cooked, remove from the oven and pour over the dressing whilst the vegetables are still warm.
When cool, garnish with parsley and pumpkin seeds.