Had an abundance of bananas so I made this banana and pecan cake which turned out to be quite a showstopper!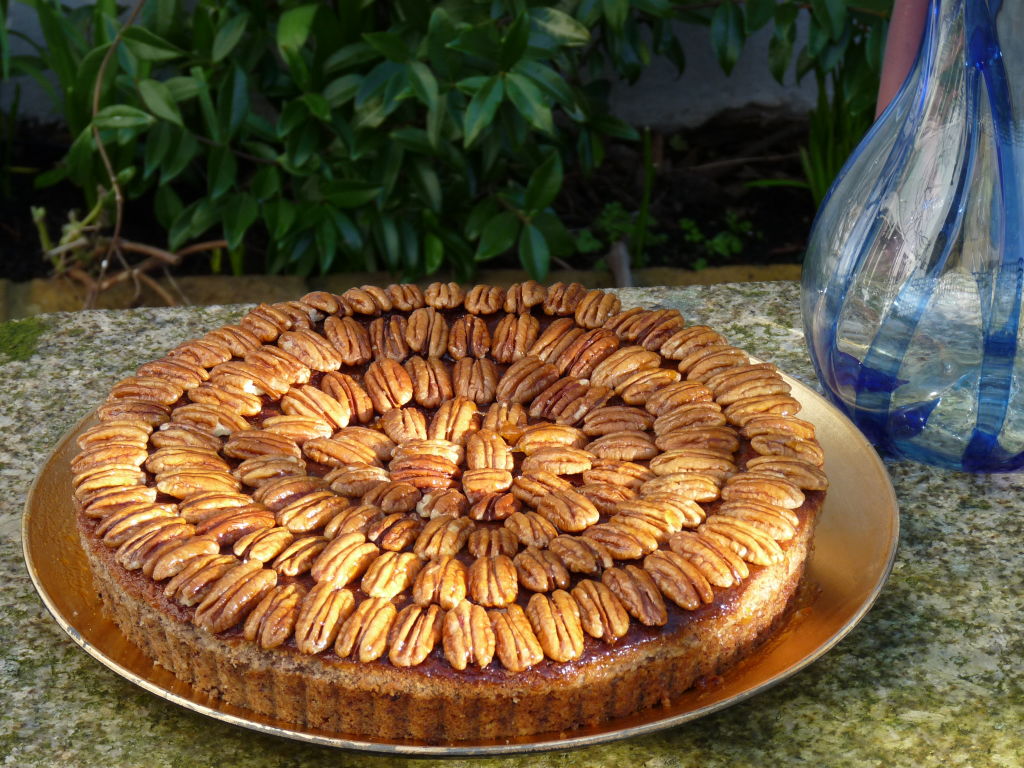 4-5     ripe bananas
200g  castor sugar
400g   plain flour
4         eggs beaten
1tsp     bicarbonate of soda
4tsp    baking powder
250g   melted butter
200g   pecan halves
A little apricot jam for glazing
Preheat the oven to 175oc.
Grease a 12″ loose bottomed cake tin with a little butter and lightly dust with flour.
Mash the bananas with the castor sugar and pour in the melted butter. Add the beaten eggs and sift in the flours and raising agents. Mix well and pour in the prepared tin.
Bake in the middle of the oven at for 40-50 minutes. The cake is cooked when skewer comes out clean. (if the cake is browning too quickly lightly cover with foil).When cooked remove from the oven and leave to cool.
When cool remove the cake from the tin and place on a serving plate and glaze with a little melted apricot jam and arrange the pecans on top and glaze with a little more jam. serve with a nice cup of tea!.