Courgettes are in abundance in my garden at present, so I have been coming up with loads of different ways to use them and this salad is a real winner. So light, refreshing and utterly moreish, I'm sure that like me, you will be eating it all summer long!
When making this salad I like to use the small seedless watermelons, which taste nice and juicy but are not as watery as the larger melons. It also reduces the faff of removing the seeds.
I love using the fennel pollen at this time of year, not only is it very pretty but has a wonderful intense aniseed flavour which really adds to this dish. If you cannot find fennel pollen, you can use 1tbsp of fennel seeds and blitz them in a seed grinder or nutribullit instead.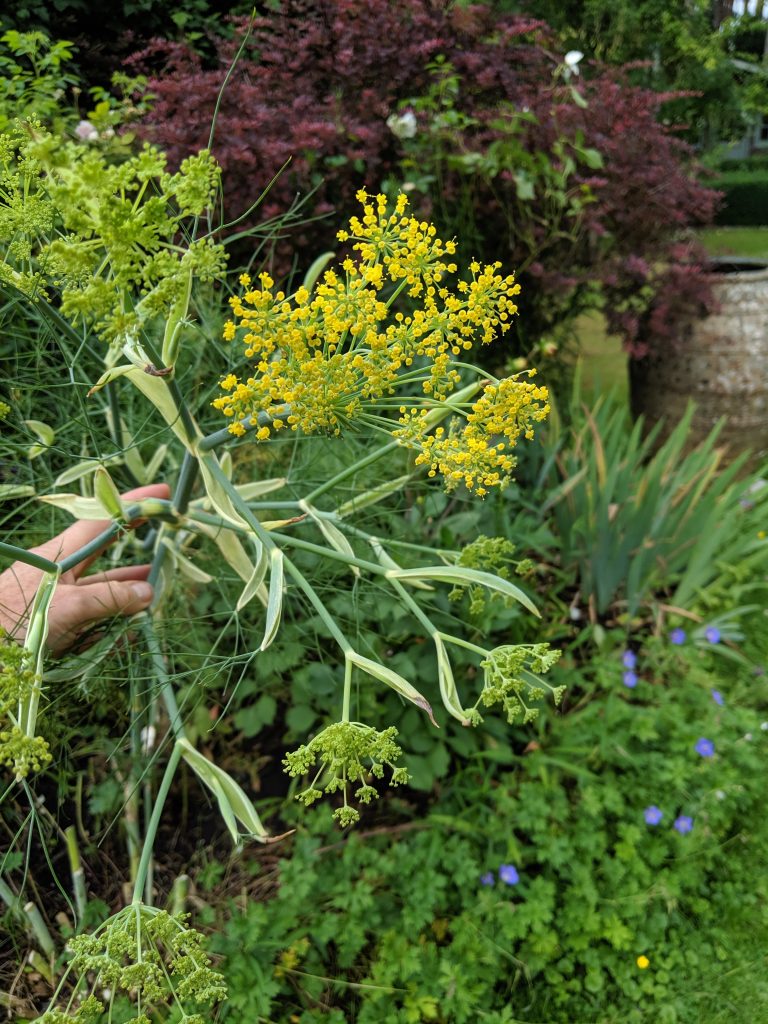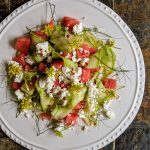 Ingredients
1/2 small watermelon
150g feta cheese
1tbsp olive oil
2 medium courgettes
Zest and juice of a lemon
1/2tsp dried chilli flakes
1 small handful of fennel fronds and 10 sprigs of fennel pollen
Sea salt and freshly ground black pepper.
Instructions
Using a potato peeler, peel the courgette into ribbons add the lemon juice and a sprinkle of salt. Cut the watermelon into cubes the size of a large dice and place in a bowl, add the courgette ribbons, olive oil and a twist of black pepper.

Toss together and place on a pretty plate. Crumble over the feta and sprinkle over the fennel fronds before serving.