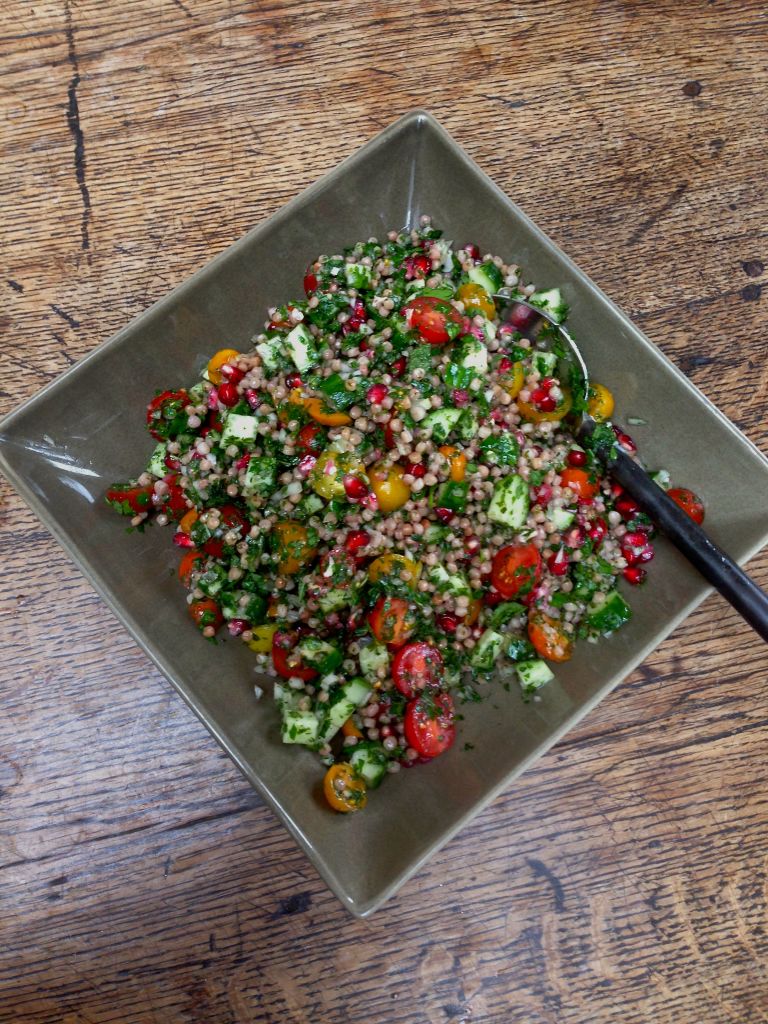 I rarely have roast beef, Yorkshire pudding with all the trimmings but recently I have been served it twice in a week. Delicious though it is, it totally wipes me out for any other activity than curling up on the sofa and watching some trashy film.  Once in a while thats a great, but my waistline and more importantly by hyper active cocker spaniel Ella requires a bit more action!
As I had some mates coming over for Sunday lunch I thought we would have something a little lighter but still packed with flavour. I spatchcocked a chicken and rubbed it in  a little olive oil and plenty of cajun spice. Then gave it to the old man to barbie. (which also is a great way for cutting down on the washing up!)
Since I had a vegetarian coming along the 'sides ' needed to be substantial so I made some sticky aubergines with caramelised onions and this giant couscous ,pomegranate,and herb salad. The addition of lemon verbena gave the salad a great aromatic and citrus twist. Lemon verbena is rather a forgotten herb. You can infused it in cream to make delicate lemon verbena pots, add it to steamed or baked fish or chicken and  it makes great tea too, just place a handful of leaves in a pot and pour over some boiling water.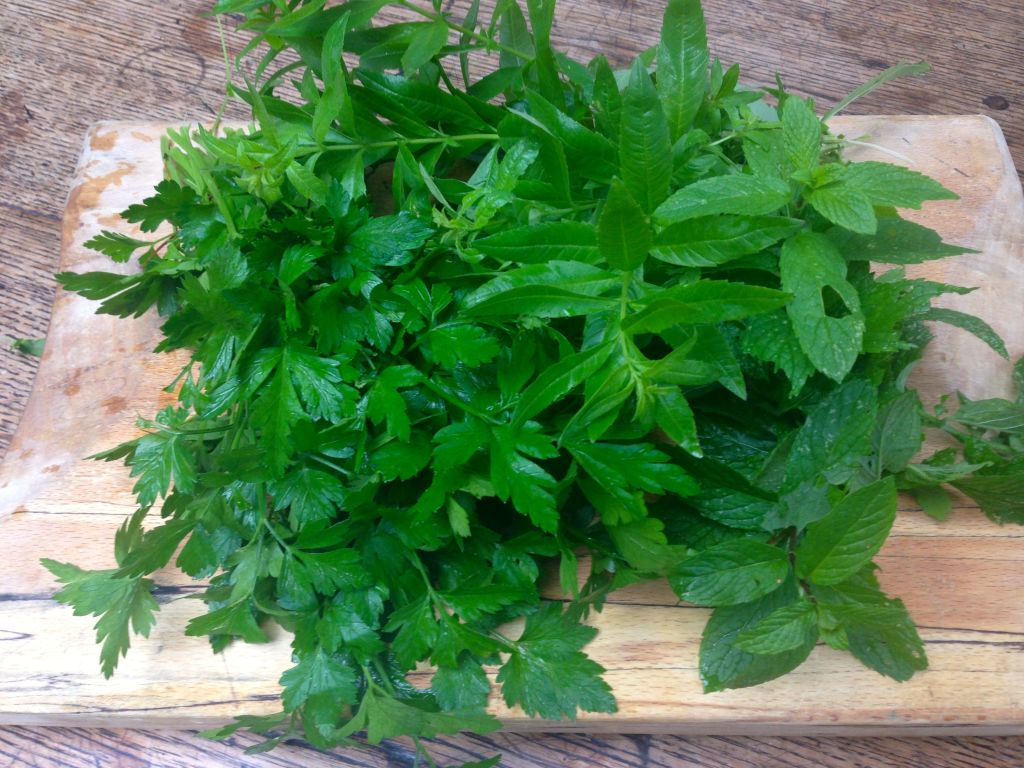 To make the pomegranate salad. Take a small bunch of mint, flat leaf parsley and lemon verbena and finely chop and set aside.
Cook 100g of giant couscous in boiling water for 6-7 minutes then drain and refresh in cold water, drain again and place in a bowl with 1-2 tbsp of hazelnut oil.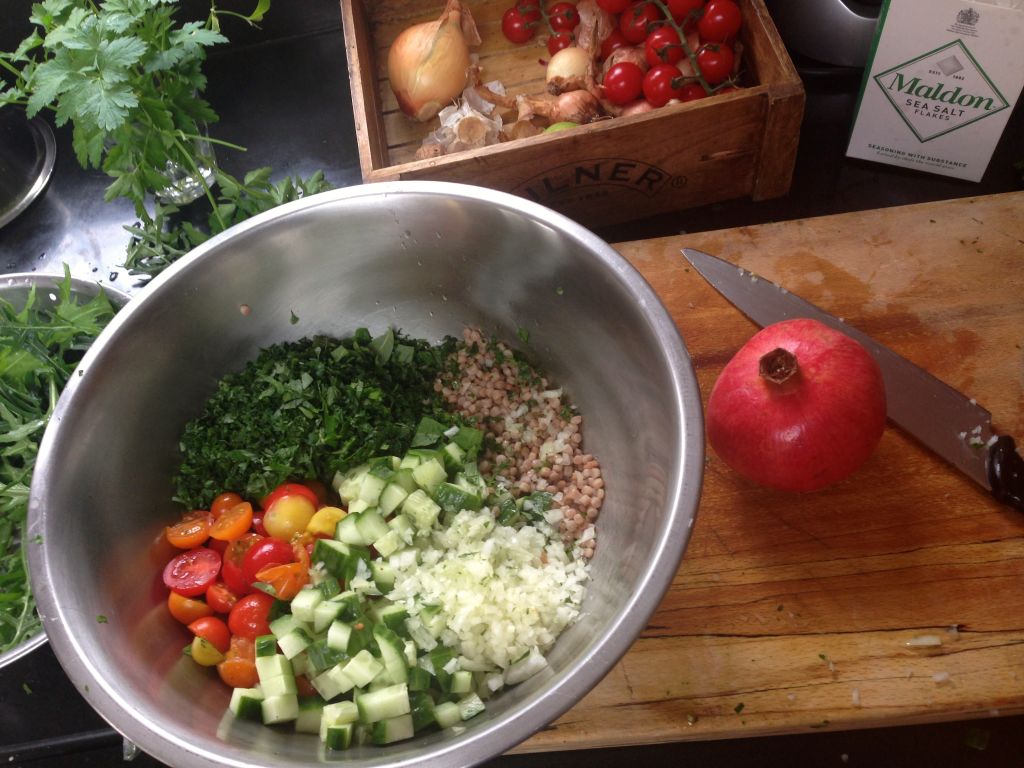 Next finely chop a small onion and add to the bowl with 1/2 cucumber finely diced, a couple of handfuls of cherry tomatoes halved and the seeds of a large pomegranate.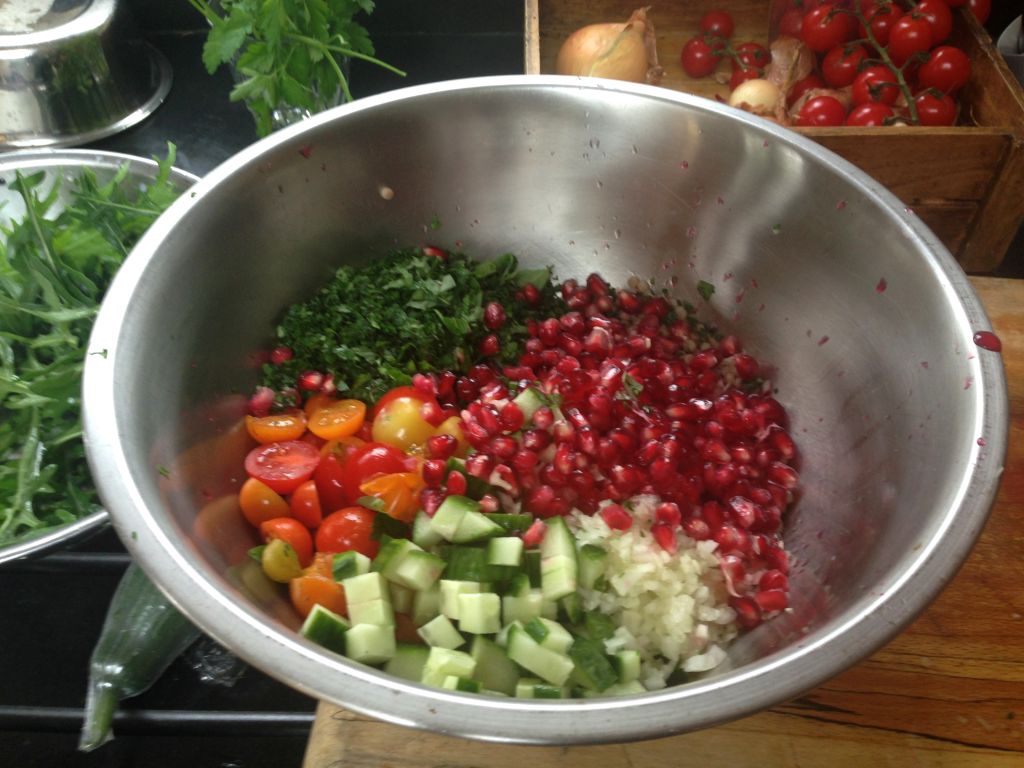 Add the herbs and season well with sea salt and freshly ground black pepper. Mix well and add a little more hazelnut oil and white balsamic vinegar to taste.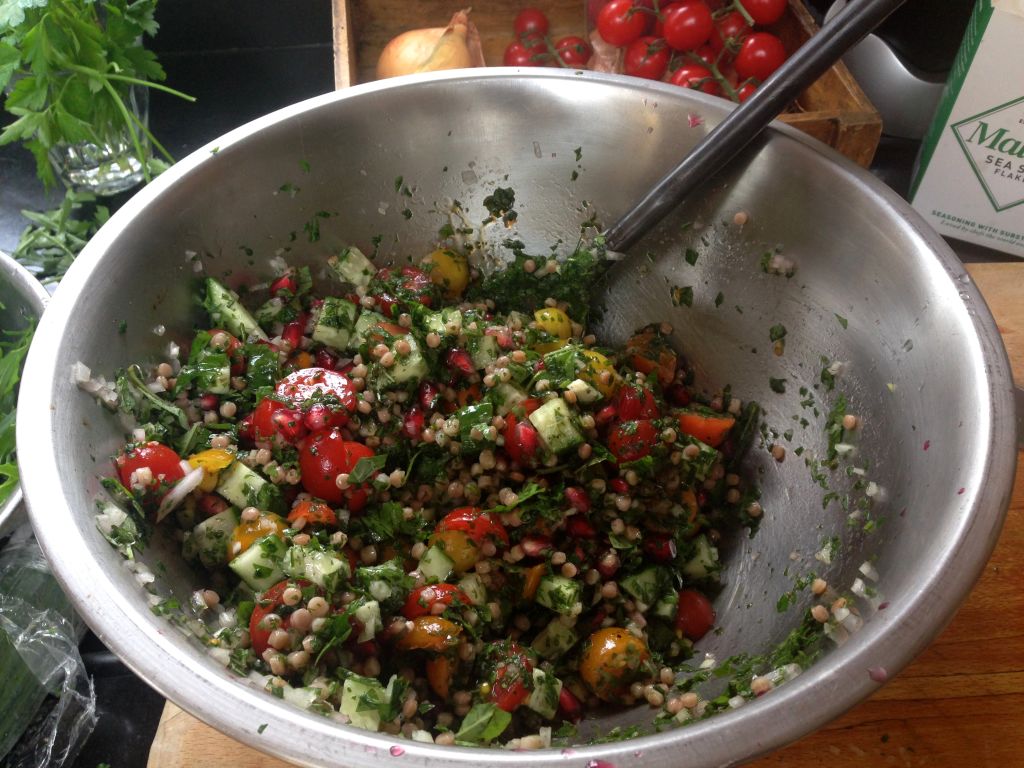 Serve with toasted flat bread and Kevin's Cajun barbecued chicken or whole roast sea bass.