There is something delightfully comforting about making brownies. As the chocolate starts to melt the kitchen will soon be filled with that wonderful aroma of molten chocolate and you tastebuds start tickling in anticipation of that gorgeous rich, slightly gooey chocolate brownie you are about to eat.
Brownies are traditionally full of lots of sugar and butter, so I have tried to create a healthier recipe for this family favourite. It is not only gluten free, but dairy and nut free too. Using olive oil instead of butter it makes the brownie much lighter, and the addition of tahini gives the brownie a lovely moist and rich flavour.
Chocolate and Tahini Brownies
Difficulty: Easy Makes: 12 large or 16 small brownies
150g dark chocolate (min70%)
100ml good olive oil
2tbsp tahini
150g sugar
4 large eggs
pinch of sea salt
Line a baking tray (22cm x30cm) with baking parchment
Preheat the oven to 160c.
Break up the chocolate into small pieces and place in a bowl over simmering water till melted. Stirring continuously, slowly pour in the olive oil into the molten chocolate. Beat in the egg yolks one by one. Add a third of the sugar and the tahini and salt. Whisk the egg whites to soft peaks then add a third of the remaining sugar, continue whisking and slowly add the rest of the sugar and beat until the meringue is stiff and glossy. Add a spoonful of the meringue to the chocolate mixture and fold together.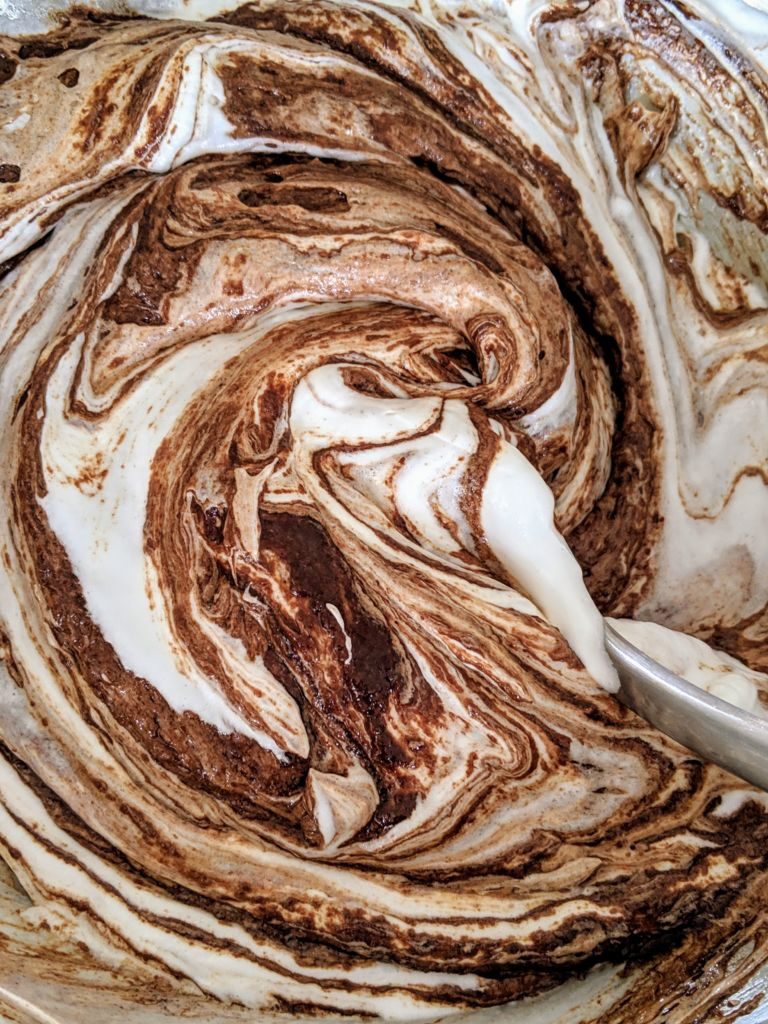 Quickly fold the chocolate mixture into the meringue taking care not to over mix and knock the air out. Pour the brownie mix into the prepared tin, level and place in the centre of the oven and cook for 30 minutes .
Remove from the oven and leave to cool before cutting into squares.