I first had this sorbet at one of my favourite restaurants the River Cafe. Having tweaked it a bit over the years it has got to be one of the most refreshing and most popular desserts in our family. Blood oranges are in season right now so its the perfect time to make this.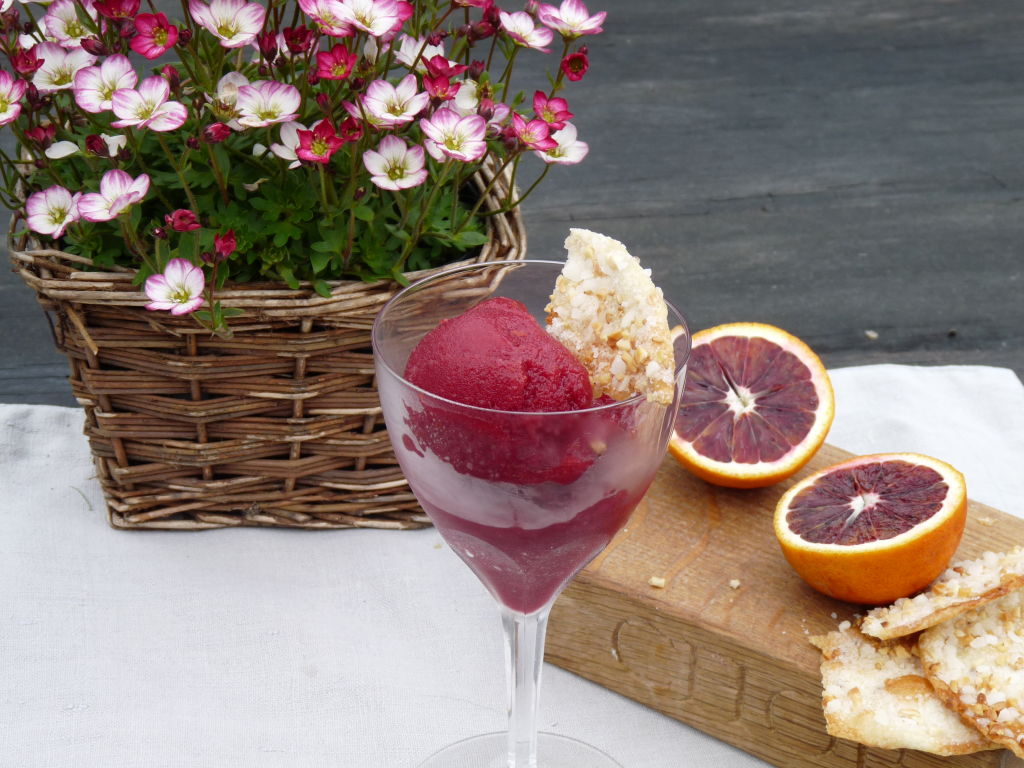 All you need are the juice of 8 blood oranges half a lemon and sugar to taste. It doesn't get much easier than that!
10     blood oranges
1       lemon
castor sugar
Juice nine of the oranges and half a lemon. Measure the juice and then measure out just under half the volume in castor sugar. Cut the last orange in quarters and place in the blender with the other half of the lemon and the castor sugar. When almost smooth add the juice and pulse very quickly test for sweetness. (the sorbet mixture does not want to be completely smooth it tastes better with a few bits left in). Place the sorbet mixture in an ice-cream maker and freeze till set. If you don't have an ice-cream mixture you can freeze it and when almost set scrape with a fork to brake up the ice crystals and then put it back in the freezer and repeat the process a couple more times.
Although the sorbet is best made fresh if you make it in advance take it out of the freezer for about twenty minutes to soften.