The cherry blossom is almost over and I was reminiscing over a visit I had with a good friend of mine who lives in Majorca. I visited Palma in February when the almond blossom was in full bloom. Huge swathes of pinky  white blossom drifted all over the island. With over 5 million almond trees there, this  really is a sight to behold.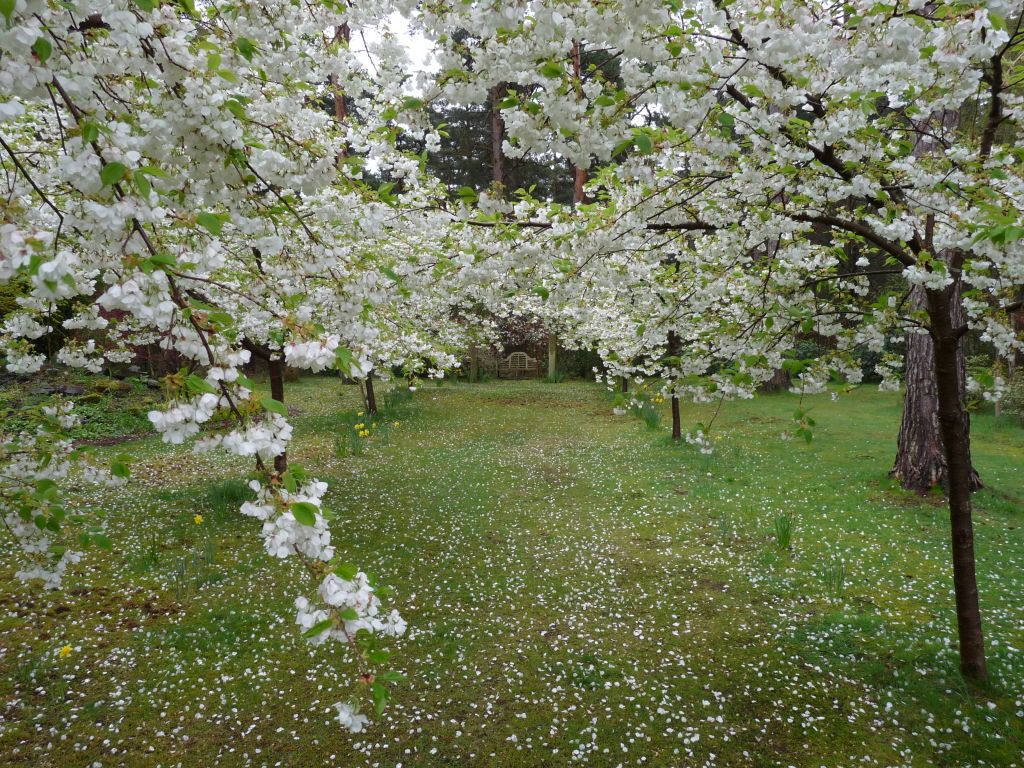 Each year over Easter the blossom burst into flower. The Prunus Shirotae walkway gets better every year and the whole garden is covered in white blossom dripping from the trees rather like confetti floating around after a wedding. It is truly magical.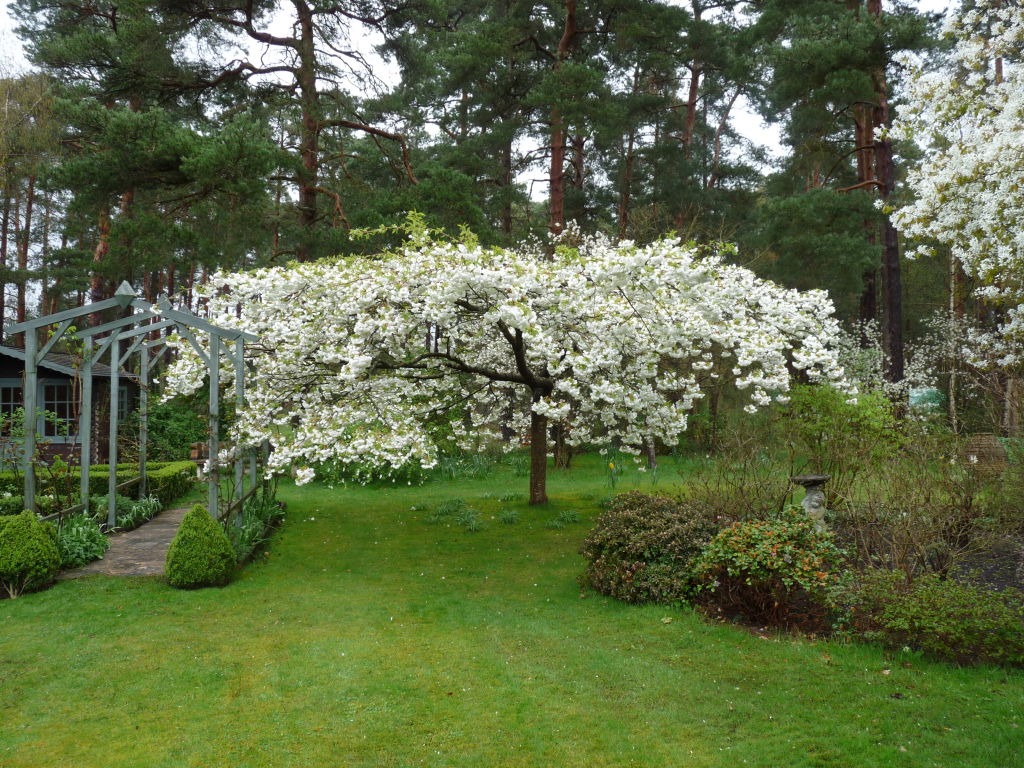 So inspired by the almonds and  all the blossom, I made a huge batch of almond biscuits! Soft and squidgy and incredibly moorish they go perfectly with the blood orange sorbet. They are based on the Italian Ricciarelli biscuits which traditionally have bitter almonds in them and I have adapted them using a few pine nuts for an even nuttier taste.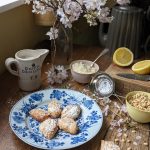 Ingredients
2          egg whites
200g   ground almonds
165g   castor sugar
20g     toasted ground pine nuts
Zest of an orange
35g icing sugar
Instructions
Beat the egg whites with the icing sugar till they form soft peaks then fold the rest of the ingredients in.
Take a teaspoonful of the mixture and carefully drop the mixture onto a sheet of baking parchment. Dust your hands with icing sugar and gently form the mixture into an oval shape with pointy ends then carefully press down with a fork to flatten slightly. Repeat with remaining mixture. When all the biscuits are made lightly sprinkle with icing sugar and bake in the oven for 12-15 minutes until the biscuits start to crack.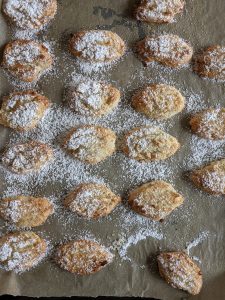 Remove from the oven and leave to cool on the tray . Store in an airtight container (if they last that long!!)