With only 3/4 of the family around we still managed to pull a pretty incredible steak and sauté potatoes out in the garden with a couple of greens snuck in!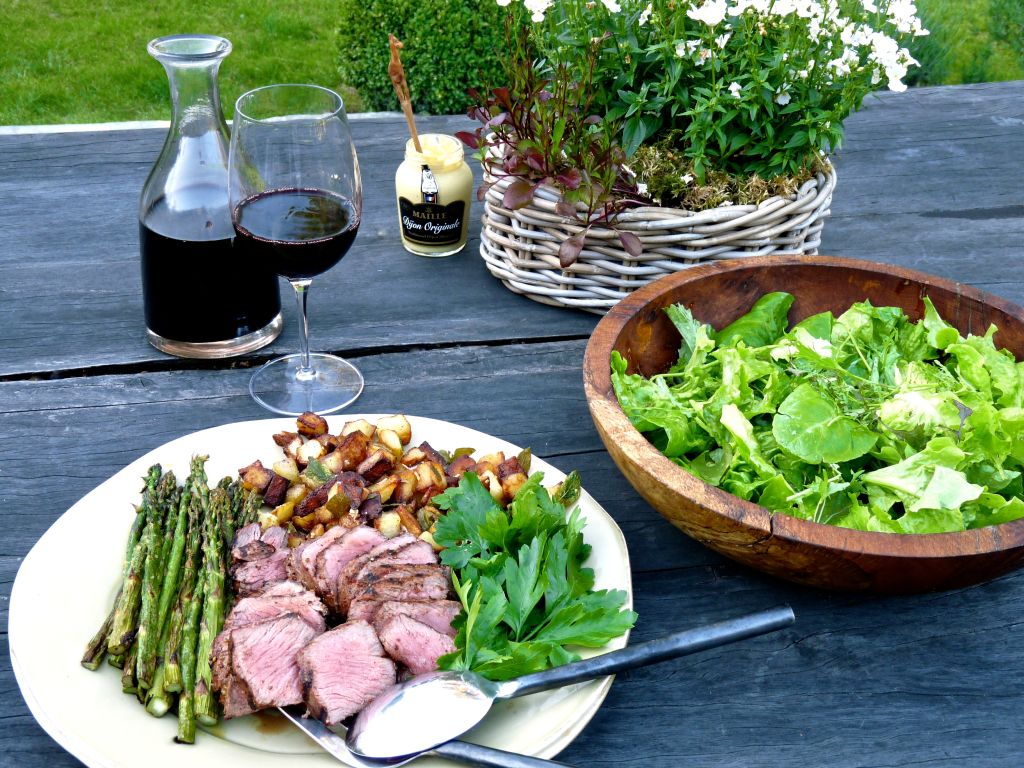 To  make the best sauté potatoes like my mother-in-law you to make.
10-12 Maris Piper or King Edward potatoes
8-10    garlic cloves skins on
10-12    sage leaves
A few sprigs of Rosemary
Goose fat or light olive or sunflower oil with a knob of butter
Peel the potatoes and cut them into small dice size pieces.
Heat a large spoonful of goose fat or two spoonfuls of oil with a knob of butter in a large frying pan. When melted, add the potatoes. season with salt and pepper, turn the heat down to a low   and cook for ten minutes. Add the garlic and rosemary toss well and cook slowly for a further 30-40 minutes tossing occasionally till the potatoes are turning golden brown and are cooked through.
Turn the heat up, add the sage and cook for a further 3-4 minutes till the potatoes are crisp.
Check for seasoning and serve.
To round off a wonderful meal, what better than a generous helping of summer fruits, macerated in homemade orange gin?!
Natasha and I are planning on experimenting with savoury macaroons tomorrow as she is home for the weekend, so hold on to the edge of your seats, anything could happen…