We had a lot of fun experimenting with macaroons this week. After one or two mishaps we finally cracked it!
Not having a particularly sweet tooth myself I decided to experiment with some savoury..ish macaroons. By switching the almond: sugar ratio the end results were amazing : not too sweet but still lovely and squidgey in the middle.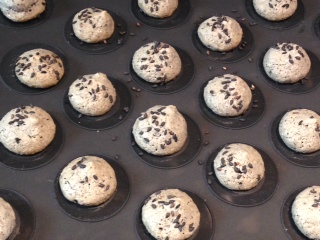 I filled the black sesame macaroons with a cream cheese and chive filling which paired very well with the dusky flavour of the black sesame seeds.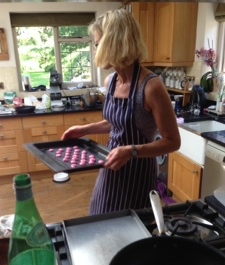 Then I made some beetroot ones which Tasha filled with a light horseradish cream . They went down a treat at the party!