One of my nieces came back from uni the other day and was complaining about suffering from "Freshers 15″, rather bemused I asked her what she meant.
'I've put on 15lbs at my first year at uni " she moaned, 'mainly due to eating rubbish food and drinking games!'
'What can I do?' she wailed 'It's bikini season!'
So I introduced her to my healthy wrap which not only is super tasty but contains your 5 a day so you get a double whammy! My kids are addicted to them.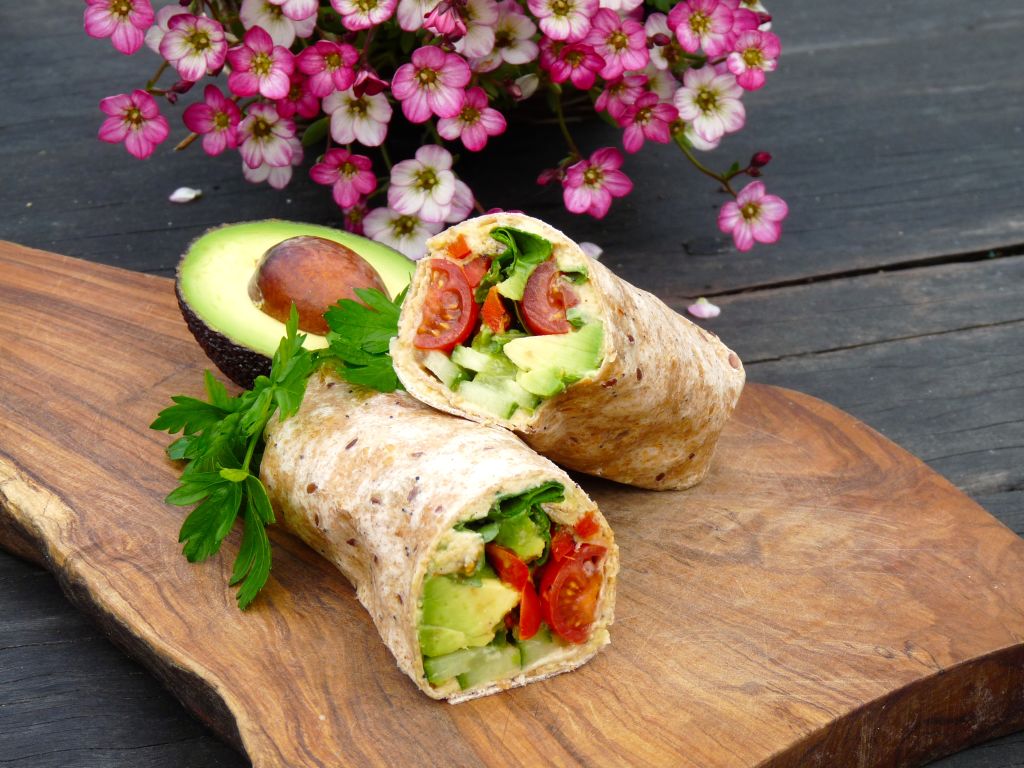 1 tsp light olive oil
½ red pepper, deseeded and sliced
1-1½ heaped tbsp of houmous (see page 000)
1 multi-seed wrap
7-8 cherry tomatoes, halved
5cm length of cucumber, sliced and halved
½ large or 1 small avocado, sliced
small handful of salad leaves (optional)
sea salt and freshly ground black pepper
Heat a frying pan and, when hot, add the oil and the pepper slices and sauté for four to five minutes. Remove from the pan and set aside.
Spread the houmous over the wrap then arrange the tomatoes, half the pepper slices (save the rest for another time, see below), the cucumber, avocado and leaves in a line on top, leaving a space either end. Season. Fold both the ends in to seal them, then, pressing quite firmly, wrap it up. Cut in half and gobble it up!