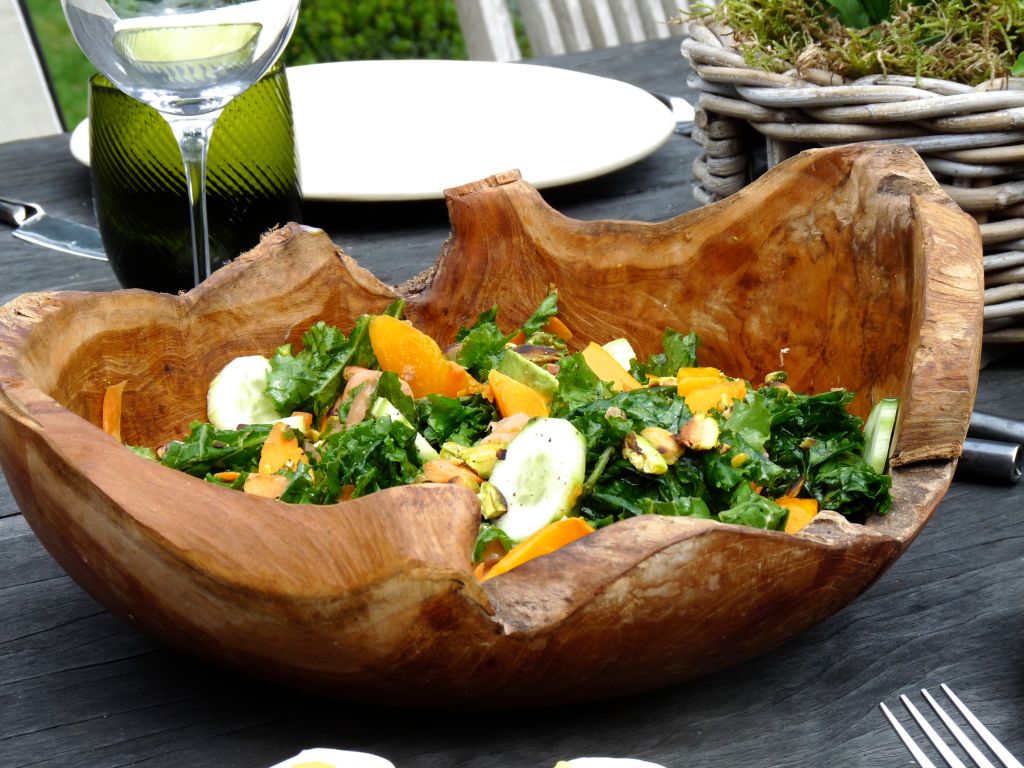 Trying to get the kids and particularly the old man to eat their greens has always been a bit of a problem, but I think I have finally managed to crack the kale issue!
Kale is one of the next Super foods, or so we are told but quite frankly unless you really know what to do with it it can taste rather tough and leathery. The secret lies in the massage. Yes truly if you love your kale then give it a good massage, preferably with some really good olive oil and maybe a splash or two of balsamic vinegar then you can really make something quite delicious-even big K liked it!
I made this salad with mango, avocado, kale and a few other titbits and and it went down a treat!