The fig tree has taken over my tiny garden and  resembles a scene from the film 'Day of the Triffids!' With this sudden bountiful crop, I have been eating  a lot of figs; fresh figs, fig jam, roasted figs in honey, caramelised figs with yoghurt, fig tarte tatin.  All delicious but I am now beginning to crave for something savoury…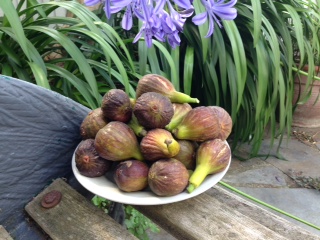 Sticky figs with duck breast and chard work really well together. The sweet and slightly spicy  flavour of the figs,  with the richness of the duck breast are  rounded off with the earthy mineral taste of the chard. This really gets your tastebuds zinging.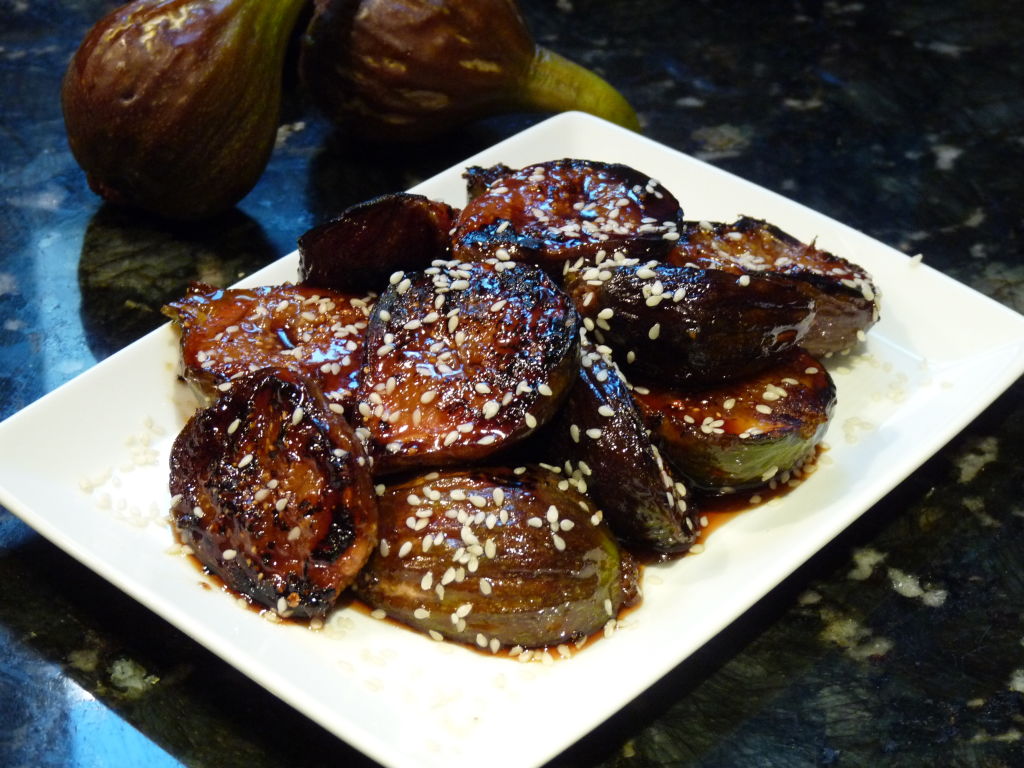 English duck breasts tend to be smaller than the French 'magret' style duck breasts which are fatter. So allow 2 duck breasts for 3 persons,or for the French magret I allow 1/2 a duck breast per person. I like to serve the duck breasts pink so that the meat is soft and juicy. The best way to cook duck breasts is to score the fat on the breast with a sharp knife in a criss cross pattern taking care not to cut through the fat into the flesh. Season with a little sea salt and freshly ground black pepper and place skin side down into a cold frying pan then turn up the heat. This allows the excess fat to render down and crispen up the skin. Cook for 3-4 minutes and then turn over and cook for another 3-4 minutes (depending on the size of the duck breasts).Leave to rest for in a warm place for 10 minutes before slicing.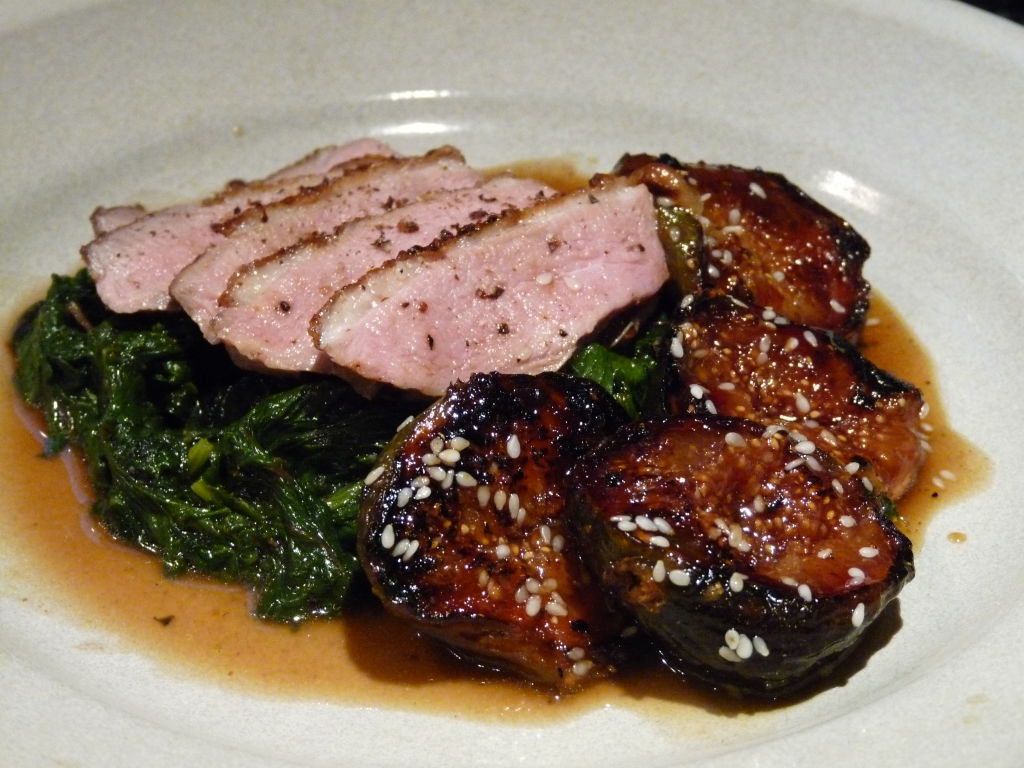 To make the sweet sticky figs. (for 4 people)
6 figs cut in half
1tbsp
sesame seeds Toasted in a frying pan for 1 minute
2tbsp teriyaki marinade or sauce (or 2tbsp soya sauce mixed with 2tsp honey)
Heat a splash of light olive oil in a pan then fry the figs for a couple of minutes on both sides. Add the teriyaki sauce and cook for another minute. Remove from the hat season with a little sea salt and freshly ground black pepper and sprinkle over the sesame seeds.