Often when people are faced with dietary  requirements they tend to baulk, but for me it's a challenge. If someone is wheat or dairy free I like to take it on as a personal quest to try and find something that not only fits their dietary needs but is truly delicious as well… weird eh?? So when I to make a gluten free cake for the local tennis club match tea, I happily took up the mantle of trying to make the perfect gluten free cake that was also packed with energy boosting stuff as well! I usually don't have much of a sweet tooth but I have become addicted to this banana cake. It's one of the lightest, moistest, (can I say that?) cake I have ever made; so unbelievably delicious that I managed to put away 3 slices today which for those that know me is UNHEARD of, so it's got to be pretty good…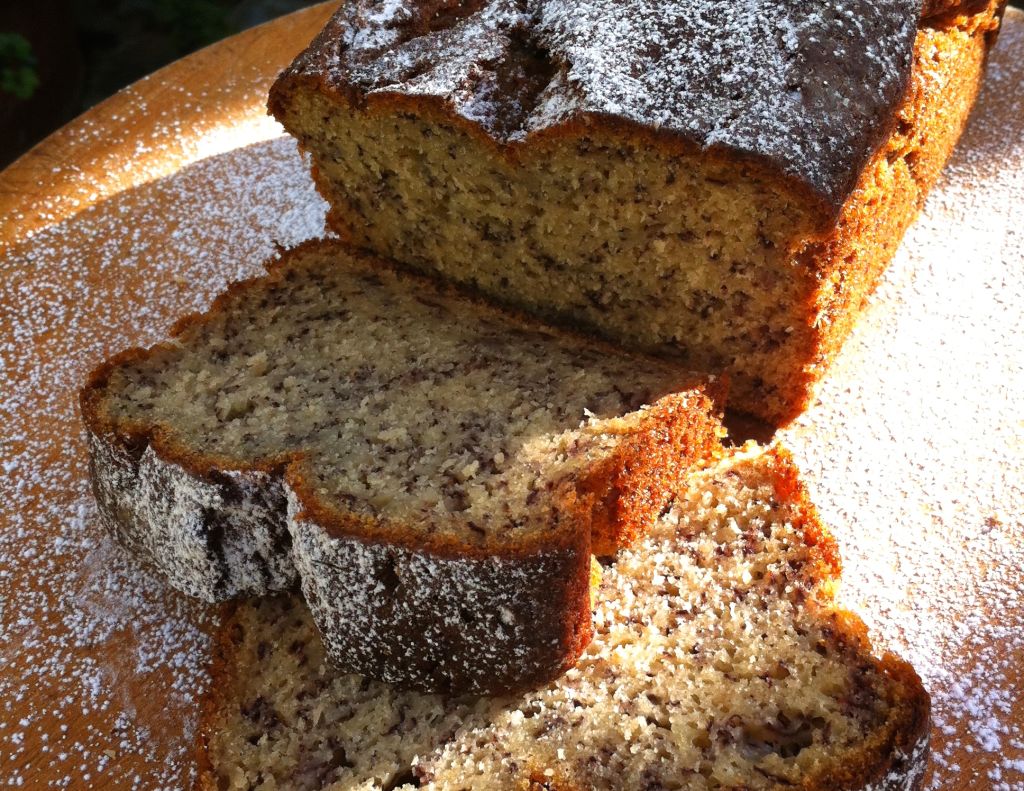 3-4 small very ripe bananas
200g ground almonds or 100g ground almonds and 100g ground walnuts
125g melted butter
100g castor sugar/ or for healthy option use 100ml agave nectar
3tsp baking powder
2 eggs beaten
Preheat the oven to 170oc. (160oc for fan ovens). Line a loaf tin with greaseproof paper.
Blitz the bananas till smooth and add the sugar/agarve nectar and melted butter, blitz again then add the eggs, almonds and baking powder. Blitz again and pour into the loaf tin. Cook in the middle of the oven for 45 minutes. Then turn off the oven and leave the cake in for another 10-15 minutes. Check that the cake is cooked by inserting a cocktail stick, if it comes out clean remove from the oven and leave to cool in the tin.