I have just returned from Amandola, a beautiful medieval town nestled in the Sibillini mountains in Italy. Unlike the UK, the locals were complaining that they have not had the glorious summer we have had here. Rain, rain and yet more rain.The surrounding terrain was verdurous. However this damp weather did have one advantage… The summer truffles! They had been abundant. For just ten euros I could pick up a handful what a treat! Who needs sunshine, with a few eggs, some pasta, a handful of truffles and some local Verdicchio, what more can a girl want?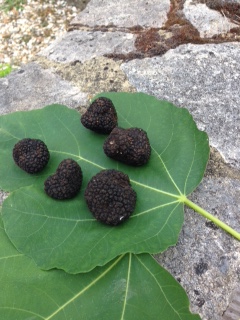 Summer truffles have a more delicate  flavour than the pungent white truffles from Alba. However when you grate some over fresh Tagliatelle with a little grated parmesan it still seems rather decadent!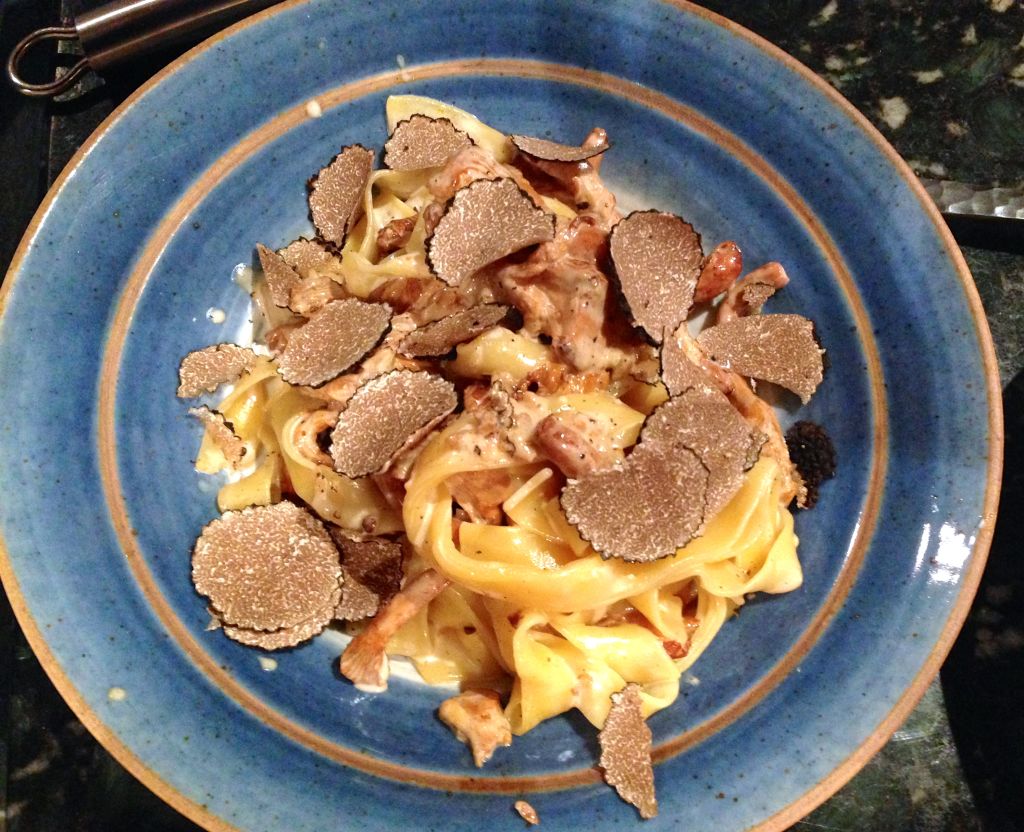 With the remaining truffles I made a large courgette and parmesan frittata with grated truffles and a drizzle of truffle oil over the top.