One of the great things about getting older is that you  often have more time on your hands and you can afford to indulge yourself a little bit more.  For my parents, travelling and visiting new restaurants up and down the country is definitely high up on their priority list. Whether they are sampling a great new breakfast venue, (my father's favourite) or splashing out on a gourmet extravaganza, (my mother's preference) they take a lot of pleasure searching out the next hidden gem. For the latest one, on my mother's birthday, I was lucky enough to accompany them, we visited L'Enclume at Cartmel in the Lake district. My father  is not usually very tolerant of Michelin starred restaurant's finding them to be rather 'poncey ". However  this time, I think he was rather blown away by Simon Rogan's cooking. The intense and unusual flavours which Simon amalgamates together all beautifully presented simply took the words right out of dad's mouth! So much so that he wants to go back for the 20 course dinner menu. I can thoroughly recommend it and it was well worth the 2 hour drive to get there!
On returning home,  I found  that my the rocket had bolted. Undeterred and inspired by my visit to L'Enclume I decided to use the pretty rocket leaves in a salad.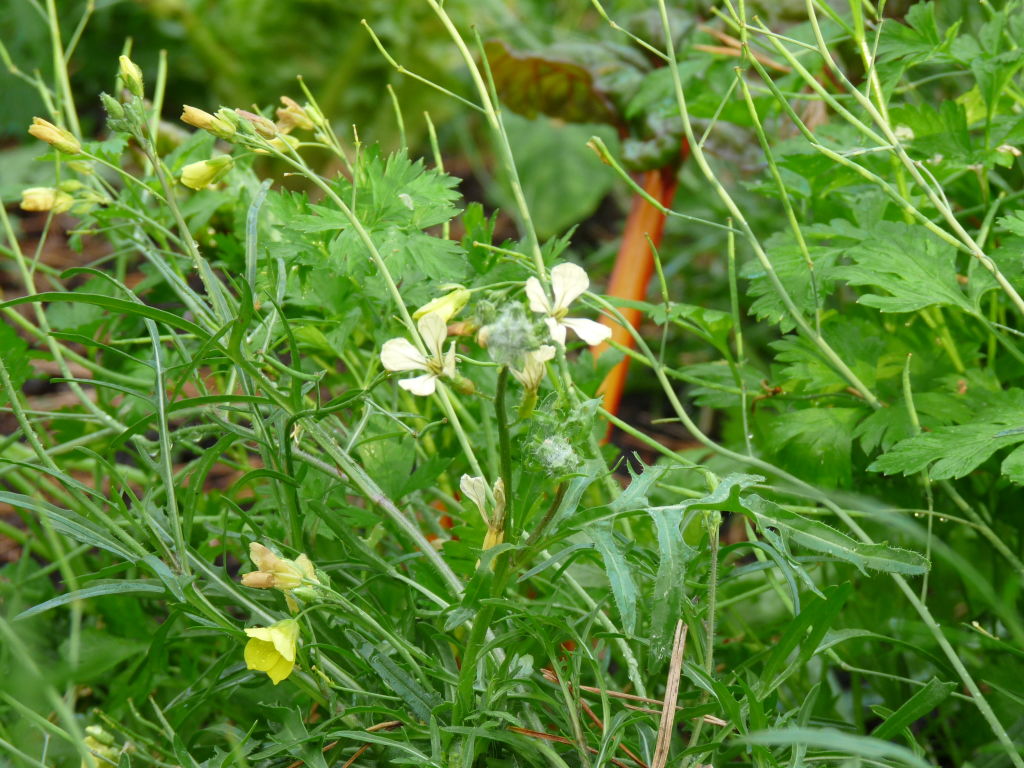 I marinated some ribbons of courgette in a little lemon juice and olive oil then flaked in a tin of Albacore tuna. Next I added some of rocket leaves  and their flowers with a few fronds of wild fennel, then seasoned it well with sea salt and freshly ground black pepper then sprinkled over a few toasted pine nuts. It probably wasn't quite up to Michelin standard but was very well received by the girls for lunch!