Copenhagen might be known best by the uninitiated for their open sandwiches. However, the true foodie (self-professed as they may be) will know that this is only the very tip of the iceberg when it comes to the smorgasbord of delicacies that this beautiful capital has to offer.
Now, having recently visited the Scandi wilds (just kidding, all pretty urban, unless you count the canals…) I decided it was time to sample some of this eclectic cuisine.
Every Danish person I came across pointed me in the direction of  Aamanns, next door to the botanical gardens. This is a must-visit as their daily changing menu boasts some of the finest open sandwiches in all of Copenhagen. Ironic as it may be, given my previous statement about the variety on offer, but these sandwiches really take it to another level.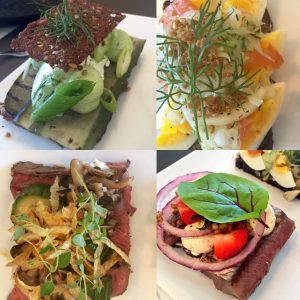 Another fantastic place to try is Koefoed. Their first starter on the fish tasting menu; egg, broccoli, bread and brown butter is the most unassuming dish on the menu, but don't be fooled, because it's absolutely to die for… we devoured it so quickly there wasn't time to take a picture!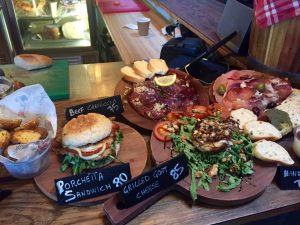 For great street food, Paper Island (Papirøen) is the place to go. An edgy, conceptual Borough Market-esque temporary food market located right on the waterfront, this is where everyone (and I do mean everyone) comes together for fantastic food, good music and a really chilled atmosphere.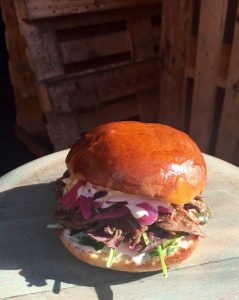 You can find some of the most innovative food there; crème brulèe donuts, classic open sandwhiches on rye, colourful and fragrant stir fry, fish and chips, Mexican tacos, and jam jars of mojitos. You can even get a little taste of some of the pulled duck buns I had, with apple slaw and tarragon mayonnaise, so keep an eye out for Duck It which is soon to be coming to Greenwich in London.


The other big food market is Torvehallerne; think a posher food hall, a bit like Harvey Nicks but outside. This is in right the centre of town, and is focused more on high quality produce, and has one of the best herb/spice markets I have ever seen ( go Urt & Flora!). Not to mention the artisanal beers, wines and liqueurs. You can make your own smoothies! Oh, and ice cream. Let us not forget the ice cream.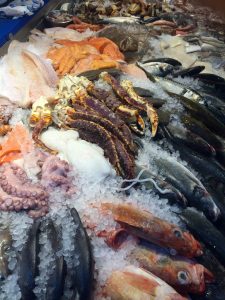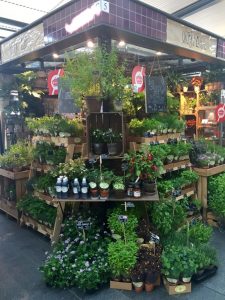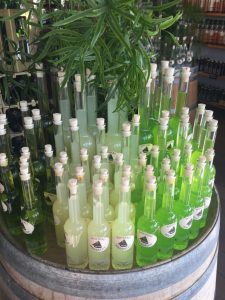 Just because it is mainly focused on produce doesn't mean there aren't any eateries. One Mexican stand absolutely blew me away with their Tamarind Margharitas! These, to me, seem to typify everything Danish. Their food is difficult, not in a bad way, but cutting edge and complicated. I don't know quite how to describe it; the margharitas looked pretty awful, but tasted amazing.
Perhaps I can use them as an example for the Danish foodie scene in general; it may seem over-complicated and hard to penetrate as an outsider, but when you really get down to it, it just works.