Sometimes the most simple things in life can give us the greatest of pleasure. Smashed avocado is definitely one of those great tastes which has spread like wild fire all over the world. Served on its own with a few raw veggies, on toast with a poached egg, spread generously in a wrap with roast peppers and rocket an even as an alternative to cheese, topping a burger. It's versatility is enormous. However I think when you combine it with a little fresh crab, a squeeze of lemon and a few chives on toast; it smashes your taste buds to another universe. So simple and yet sooo delicious!
You hardly need a recipe for this but in order to make this especially delicious I use Pain Pugliese (you can get it from Ocado, Waitrose and Italian delicatessens). This is the perfect bread for toasting. Also I prefer to use fresh white crab meat but you can also use mixed brown and white you prefer. (Brown on it's own is just too rich).
Healthy smashed avocado crab and chive toasts
Difficulty: Easy Serves: 4
180-200g white crab meat
3 small ripe avocados
pinch of chilli flakes
zest and juice of a lemon
4 slices of pain Pugliese
1tbsp chopped chives
splash of lemon oil (or good olive oil)
sea salt and freshly ground black pepper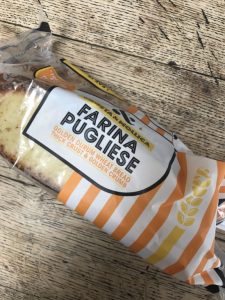 Smash the avocado with a fork, or quickly blitz with a blender (not to much you don't want a smooth purée so leave it a bit lumpy). Add the chilli, lemon juice (to taste you may not need it all) and season with salt and pepper.
Mix the crab meat with the zest of the lemon, chives, oil and season with salt and pepper.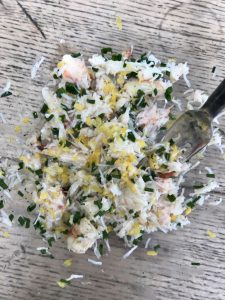 Toast the bread. To serve, spread the avocado over each of the slices and then cut in half. Place a generous spoonful of crab on each toast and serve immediately.